Git you some!!!
Beer Pornography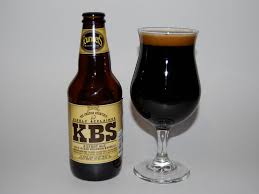 Just released here today. Able to score two 4-packs through contacts and just finished one bottle. How good is it? Empty bottles are selling for $17 on EBay:
http://www.ebay.com/itm/1x-2012-Founders-KBS-Kentucky-Breakfast-Stout-RARE-New-FREE-SHIPPING-L-K-/290723772027
Quick background:
http://www.mensjournal.com/food-drink/articles/founders-kentucky-breakfast-stout-believe-the-hype-w201831
https://www.beeradvocate.com/beer/profile/1199/19960/
Sorry to take up precious posting space but this is as alluring to me as Kate Upton is to Earl.
Seriously, find it… buy it… drink it. You'll be glad you did.